The state of SRv6 - Webinar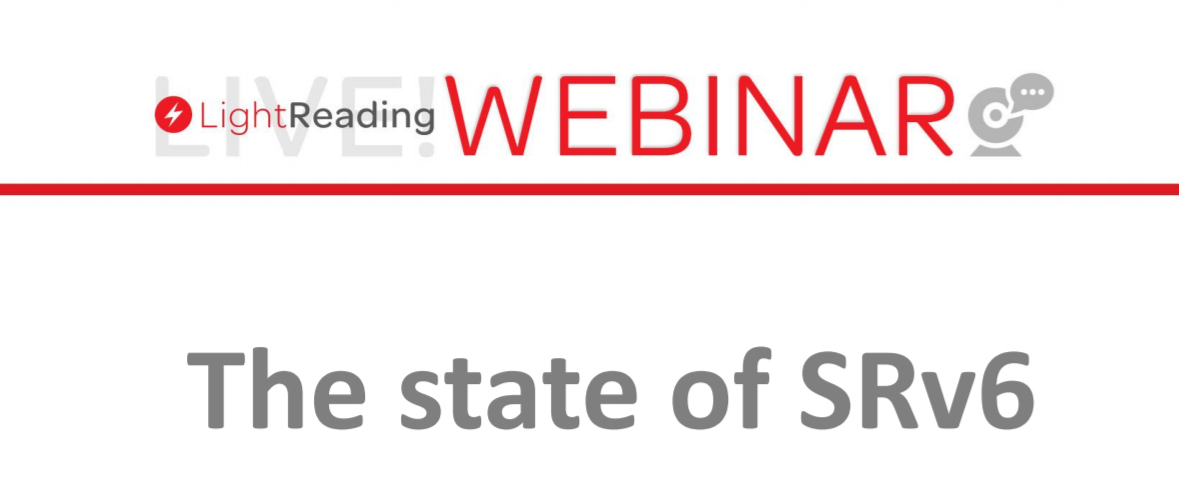 Click here to access the Lightreading webinar "The state of SRv6".
Since 2017, SRv6 has gained strong traction in the industry and the ecosystem has grown unabated. As of today, SRv6 has been deployed in eight public, large-scale commercial networks and is largely backed up by the open-source community. Moreover, SRv6 standardization is well on its way with two mature proposed standards: RFC 8204 and 8754.
In this webinar, we will explore the state of SRv6 (SR with IPv6 data plane) and explain how it enhances all SR MPLS capabilities – simplification, resiliency, traffic engineering. We will also touch upon why SRv6 alleviates some of the limitations faced by SR MPLS by providing IP summarization and IPv6 header's flow-label based built-in entropy. Another interesting concept with SRv6 is network programming that allows an end-to-end solution - all the way from the server through networks to clients - and makes it a perfect solution for 5G/ultra-scale networks.
Please join representatives from LightReading, Cisco and Bell Canada as we discuss:
SRv6 network programming
SRv6 use cases
SRv6 standardization
Speakers:
Sterling Perrin, Principal Analyst – Optical Networking & Transport, Heavy Reading
Daniel Bernier, Senior Technical Architect, Bell Canada
Clarence Filsfils, Cisco Systems Fellow, Cisco